Zinzi was founded in 2003 and has grown into an international fashion jewellery brand in the last 19 years. Zinzi loves fun, fashion, feminine and affordable luxury! At Zinzi you will find the most beautiful silver and gold jewellery and the most stylish watches. Zinzi has had three best friends for years: Fatima Moreira de Melo, Lieke Martens and Kim Feenstra. The ambassadors are present in almost all of Zinzi's advertisements; for example the large billboards along the highway, or advertisements in leading magazines such as Linda! As an official brand, Zinzi is your direct seller in this webstore; Zinzi.com is our web store. We love our brand. With us you will therefore receive the service that you can expect as a Zinzi lover. The entire Zinzi team is ready for you!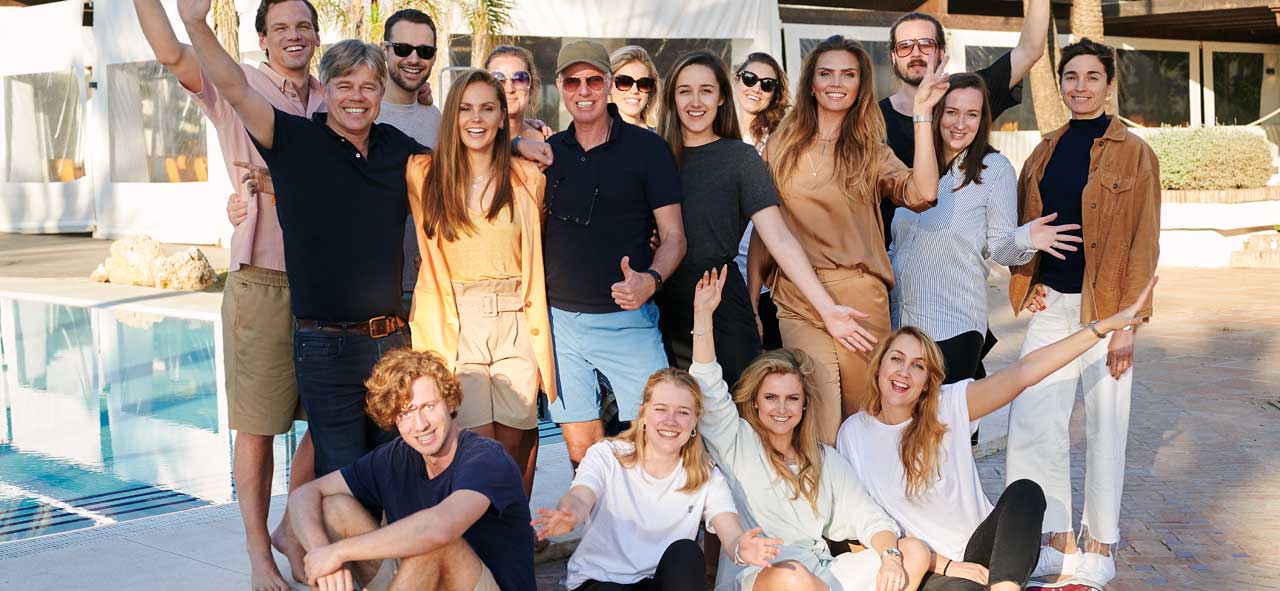 There is a Zinzi jewellery or watch for every woman, no matter her age. The Zinzi jewellery is of high quality and available from €19.95. Zinzi watches are available from €85. About 100 new items are added to the collection every six months. Sketched by our Dutch designers and inspired by the latest fashion trends.
Zinzi is based in Rotterdam; an architectural metropolis and the 'main port' of Europe. We work here with an experienced, committed, and enthusiastic team on the success of Zinzi and are responsible for distribution within the Netherlands and other countries worldwide. We do this with a lot of love and passion.
ZINZI fun facts
Zinzi was founded in the Netherlands and designed her first piece of jewellery 17 years ago… the happiest day of our lives!
Zinzi loves fun, fashion, feminine, combining and smart shopping. In other words, affordable luxury.
Zinzi is a girl's name from South Africa and means "You look beautiful". Who would not want that?
Zinzi has its own Dutch designers. Logical in the land of Dutch Design!
Zinzi Zinzi loves accessories! Not only from silver jewellery but also from watches, eau de parfum, phone cases and much more!
Zinzi annually supports a worthy cause with a donation. In January 2020 we supported CliniClowns with a helpful donation. Being beautiful is important, but some things are even more important.
Zinzi has sponsored trendy TV programs such as Holland's Next Top Model and All You Need Is Love.
Zinzi Zinzi has had three best friends for years: Kim Feenstra, Fatima Moreira de Melo and Lieke Martens. We love them!
Zinzi Zinzi has designed a collection of silver jewellery together with the well-known Dutch designer Mart Visser. Dutch Design with Mart Visser's recognizable signature.;

ZINZI & the Dutch design team
Zinzi has her own Dutch designers. The designs for new jewellery are created on paper and are later elaborated by our goldsmiths in silver and gold test models. The coloured stones to be used are carefully selected and matched. The design team only uses high-quality coloured stones such as zirconias and Swarovski crystals. The beautiful shapes, sizes and wide range of colours always match the fashion trend and the fashion season. All Zinzi jewellery is made of sterling silver (925) with an extra rhodium layer (for extra shine and protection against scratches and discoloration). Also made of real 14 karat gold (585) there is a beautiful collection of jewellery designed by our goldsmiths. So not a layer of silver or gold on steel, but every Zinzi piece of jewellery is made entirely from the precious metal silver or gold. (In the case of Zinzi silver jewellery with a rose or yellow gold plating, a layer of gold is applied to the silver.) Ultimately, our jewellery is made in collaboration with the best producers in the world to guarantee the highest quality possible.
Furthermore, the stylish watches also start with a sketch made by our in-house Dutch designers. Every detail of the design is mapped out with precision, so Zinzi continues to surprise you.
Ultimately, only the most beautiful designs are put into production. Quality comes first here. Every year there is also a collection of jewellery designed by Mart Visser, a well-known Dutch designer. Within this pleasant collaboration, the designer has smoothly translated his design qualities in the field of couture to the jewelery industry. Mart Visser: 'My silver jewellery line is perfectly in line with my haute couture collections due to graphic shapes and powerful silhouettes.' The designer's high-profile oeuvre is characterized by a young and modern appearance, as is his jewellery line.
Do you have questions or ideas? We'd love to hear from you. Because Zinzi is there for you!